2021-22 Leadership Teams at Andover Newton Seminary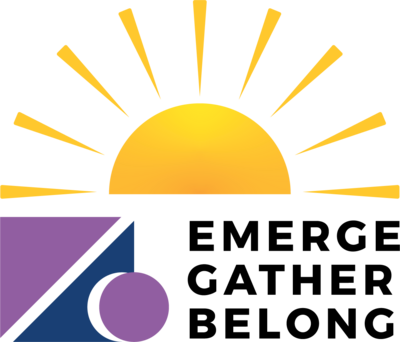 Andover Newton is blessed with an extraordinary cohort of leaders this year. If you are looking for a specific team, please use the corresponding anchor link below.
Listed in alphabetical order.
David Figliuzzi
David Figliuzzi (he/his) is a third year Master of Divinity student at Yale Divinity School and part of the Andover Newton Seminary diploma program. Ministry is a second career for David who previously served as Cigna's Global Diversity and Inclusion Officer and the Executive Director of the Cigna Foundation. Feeling the call to ministry, David stepped out of his corporate career in 2019 to pursue ordained ministry in the United Church of Christ. David has served the First Church of Christ in Suffield, CT as Resident Seminarian, and he has extensive lay leadership experience at his home church, Asylum Hill Congregational Church in Hartford. David is excited about the power of the gospel to build vibrant and inclusive communities that work together to transform our neighborhoods and our world. David and his partner Rob reside in West Suffield, CT.
---
Tara Humphries
Tara (she/her) hails from Maine and is a 4th year MDiv student at Yale Divinity School and diploma student at Andover Newton Seminary. Tara is a member of the ANS Student Steering Committee, serves as ANS Associate for Community Formation, and can be found on campus teaching yoga classes, singing in choir, and attending DivOut events. She spends part of her week in Natick, MA, working half time in a blended Unitarian Universalist / UCC congregation where she focuses on pastoral care and faith formation. Tara is a candidate for ministry with the Unitarian Universalist Association, and her call is grounded in a Universalist theology of Fierce Hope and Radical Love.
---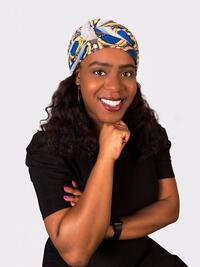 Sarah Menard
Born and raised in Connecticut, Sarah Menard (she/her) is a 3rd year Yale Divinity School MDiv student and in the Andover Newton Seminary diploma program. She is a part of the Black Church Studies Program and is prayerfully pursuing ordination in the American Baptist tradition. Sarah is a proud daughter of Haitian immigrant parents and has over 10 years of experience as a social worker. Sarah's research and practice centers the Haitian Revolution as a social justice framework for both radical religious education and trauma informed ministry in the black church. Sarah enjoys dancing, traveling, and playing volleyball.
---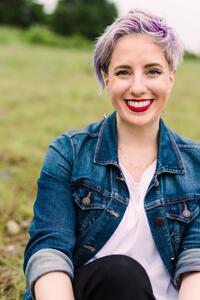 Molli Mitchell
,
convener
A native Wisconsinite, Molli Mitchell (she/her) migrated to Portland, Oregon in 2008 joining organizations and communities working to advance liberation. She has served in nonprofit leadership, led justice initiatives, offered training, and facilitated transitional deep listening projects within her home congregation of Bridgeport UCC and the wider Central Pacific Conference. Molli holds a Bachelor of Science in Human Development and Family Studies and a Master of Science in Social Work both from the University of Wisconsin - Madison. She is pursuing ordination in the UCC, is the current Convener of the Student Steering Committee within Andover Newton Seminary, and is a third year MDiv student at Yale Divinity School and an Andover Newton diploma student. She serves as the Interim Associate Pastor at the United Congregational Church of Tolland in Tolland, CT.
---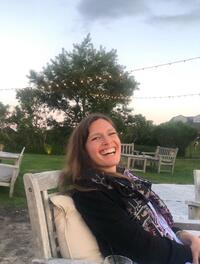 Natalie Owens-Pike
Natalie Owens-Pike (she/her), who also goes by NOP, is a second year MDiv student at Yale Divinity School and a diploma student with Andover Newton Seminary. NOP is pursuing ordination in the United Church of Christ and was raised Unitarian Universalist in Minneapolis, where her husband Alex and she lived before New Haven. For the last 10 years NOP has worked in education, teaching high school literature, social studies, and Spanish, and most recently was Executive Director of an enrichment program for middle schoolers in Minneapolis Public Schools.
---
Edwin Pérez Jr.
Edwin Pérez Jr. is a Master of Divinity student at Andover Newton Seminary, Yale Divinity School (YDS). Edwin is one the coordinators of La Comunidad, the Latinx student association at YDS. Previously ordained in the Pentecostal tradition, he has been deeply involved in and now identifies with the United Church of Christ (UCC). Edwin is the Senior Pastor at Manantial de Gracia UCC in West Hartford, CT, and a Bridge/Supply Pastor for other churches in the CT area. He serves on the advisory board for Encuentros Latinx, an LGBTQ Latinx program and ministry of the UCC national setting. In 2022, Edwin will begin to serve as the first elected Moderator and President of Colectivo de UCC Latinx Ministries, which was born out of the historical UCC Council for Hispanic Ministries. He has served on the founding board of directors for the Southern New England Conference UCC and worked in office/business management and education in the City of New Haven.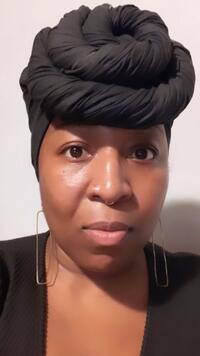 Nedelka Prescod 
Nedelka Prescod (she/her) is a 2nd year/2nd career MDiv student at Yale Divinity School and part of Andover Newton Seminary's diploma program. Nedelka is the mother of a wonderful teenager and is a career musician and educator with 25+ years' experience in both artistic performance and pedagogical performance. Nedelka loves participating in the healing and building up of community using music and conversation as mediums for exploring interpersonal connectivity. Nedelka is also working on two projects that are near and dear to her heart – one that focuses on empowering voices silenced by trauma, and another that is a documentary that pays homage to her Panamanian heritage. 
---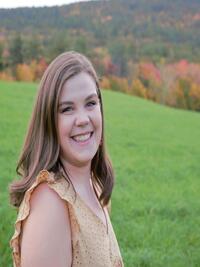 Lydia Hoffman (She/Her)
Lydia Hoffman is a second year MDiv student in the Andover Newton Seminary diploma program. She holds a BA in Human Development and Family Studies from the University of New Hampshire; in the state she calls home. Lydia grew up as a child of Andover Newton Theological School, where she first fell in love with this community and all things seminary. She finds God beneath the tallest of green trees, and in the smallest of nature lovers. Her passion for outdoor worship spaces and summer camp joy has brought her to YDS and has called her to ministry. Her favorite part of YDS is the Emmaus gatherings each week and meeting new friends in the common room. She loves spending time in hammocks, feeling the ground beneath bare feet, and sharing stories around a campfire.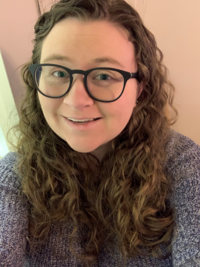 Heidi Butler
Heidi Butler (she/her) is a 2nd year M.Div. from Groton, Connecticut. She is following in the footsteps of her parents and grandfather by pursuing ordination in the American Baptist Church. Heidi is passionate about biblical studies, as well as music ministry. She is a pianist and has served in church music leadership since graduating from Washington College in Chestertown, Maryland. The Andover Newton community is one of her favorite things about YDS, and she is excited for the opportunity to worship alongside this family throughout this year of creativity and adaptation.
---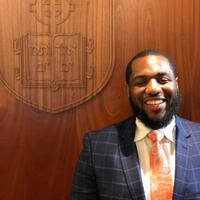 Jyrekis Collins
My name is Jyrekis B. Collins and I am a native of Athens, Georgia. I am a 2019 graduate of the prestigious Morehouse College in Atlanta, Ga, where I graduated with a Bachelor of Arts Degree in Religion. I am currently a second year Master of Divinity Candidate at Yale Divinity School. I am interested in parish ministry and the academy. In my free time I enjoy drinking coffee and watching youtube!
---
Matthew Smith
Matthew Smith (he/him/his) is originally from Nashville, TN where he studied English and Spanish at Lipscomb University. Matthew recently moved up to New Haven to work towards his Masters of Divinity in which he hopes to study and work towards peace and reconciliation between the LGBTQ+ community and church spheres. In his free time, Matthew enjoys long walks and writing poetry. 
---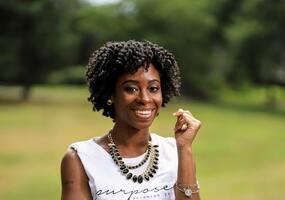 Omena McCoy
Omena is a rising 3rd year M.Div student student here at YDS. She was born and raised in New Haven, and resides in Hamden. Omena's academic focus is New Testament hermeneutics, with a desire to excavate meaning from the biblical narrative that serves to liberate oppressed communities, invites those communities to understand the Bible in ways that bring about transformation, and helps to undo the harm caused by the weaponization and misinterpretation of the gospel.
---
For a complete list of Andover Newton Seminary's faculty, staff, and administrators, visit the "Faculty & Staff" page on this site.
Sarah Drummond, Dean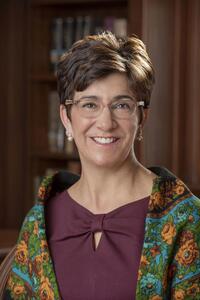 ---
---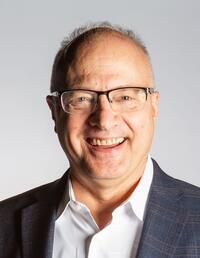 JaQuan Beachem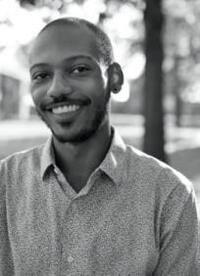 ---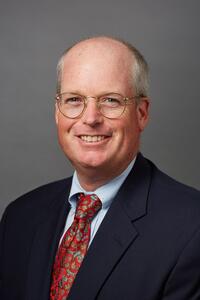 ---
Sarah Drummond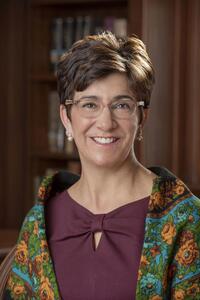 ---
S. Mark Heim
---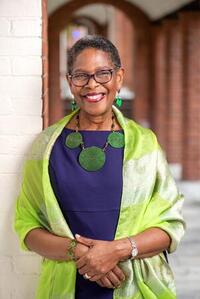 ---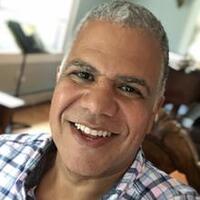 ---
Gregory Mobley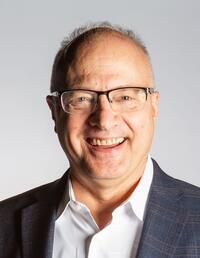 ---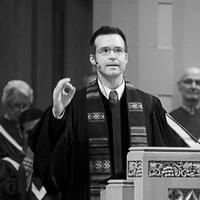 ---