2022-23 Leadership Teams at Andover Newton Seminary
Andover Newton is blessed with an extraordinary cohort of leaders this year. If you are looking for a specific team, please use the corresponding anchor link below.
Listed in alphabetical order.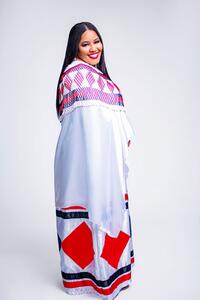 Tamara Fore-Ravelo
Tamara Ravelo (she/her) emerges from the Quechan Indian Tribe (pronounced Kwuh-tsan), where she spent many of her formative years unaware that she lived on a reservation. Today, she proudly reps her Indigenous culture. Life hasn't been easy, but by God's grace, Tamara has earned her master's in business (MBA) and currently attends Yale University as an MDiv candidate to receive her degree in 2023'. At Yale she leads as president and also serves as a consultant to the oldest African American Congregational UCC church in the world which was started in the 1820's by those enslaved. Additionally, Tamara is a faculty member at the Inner Visions Institute for Spiritual Development led in leadership by Rev. Dr. Iyana Vanzant, where she teaches a course on ancient wisdom and world religion. Then, at Salem Covenant Church in Washington Depot, CT, she serves as Assistant Pastor, where she loves prayer and creating spaces for others to heal; however, that may come. 
---
Spencer Law
Spencer (he/him) is a second-year MDiv student and a passionate student of theology, arts, and history. He will begin an internship with the Yale Gender Program this fall engaging in chaplaincy for transgender children and young adults, as well as serving as the secretary for the YDS Student Government. Spencer cares deeply about accessibility, belonging, inclusion, diversity, and equity at all levels and hopes to bring those values into a professional setting after graduation. 
---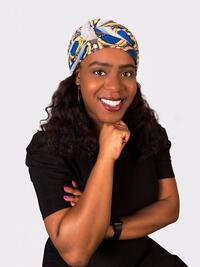 Sarah Menard
,
convener
Sarah Menard (she/her) is a proud descendant of Haitian parents. She is a licensed clinical social worker. Her research and practice centers on the Haitian Revolution as a social justice framework for both radical religious education and trauma-informed ministry in the black church. She is a part of the Black Church Studies Certificate Program and Andover Newton Seminary at YDS, and is prayerfully pursuing ordination in the American Baptist tradition.   Sarah enjoys dancing, traveling, and playing volleyball!
---
Jamal Davis Neal, Jr.
Hi everyone! My name is Jamal (he/they) and I originally hail from the submarine capital of the world, a short 45 minute drive east from Yale, named Groton, CT. I attended school at the University of Vermont where I pursued a degree in Neuroscience with minors in Chemistry & Religion. After discovering that I no longer wanted to heal physically, but rather mentally, emotionally, and spiritually, I applied for the joint degree program between YDS and UConn School of Social Work. Since starting graduate school here in 2020 and receiving a Master of Social Work degree within one calendar year last year, I am realizing that my calling involves consulting organizations to allow their employees and participants to flourish in their environments-whatever that looks like. I just want people to make and find home within themselves and the places they inhabit.
I enjoy meaning-making and identity development activities, chatting with friends in the common room at YDS, and singing loudly and proudly! I was raised American Baptist and I'm currently pursuing ordination at my home church, Union Baptist in Mystic, CT. Here at YDS, I serve on the SSC, the greater Yale community as Co-Chair of the Social Committee on our Graduate & Professional School Senate, and as Treasurer of the Yale Black Seminarians. I love all that I do within this community and look forward to sharing smiles, knowledge, light, and love to all those I come across.
---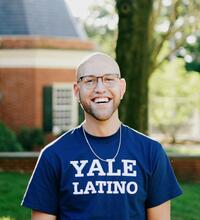 Edwin Pérez Jr.
The Rev. Edwin Pérez Jr. (he/him) was ordained in the pentecostal tradition and came to the United Church of Christ (UCC) because of God's call toward the liberation of marginalized and oppressed people. He currently serves two UCC congregations part-time, is the President and Moderator of Colectivo de UCC Latinx Ministries, and coaches other pastors and seminarians across the country. Edwin is passionate about immigration justice, anti-racism, and the borderlands. Links: therevperez.com,
www.manantialucc.org
, and
www.ucclatinxministries.org
.
---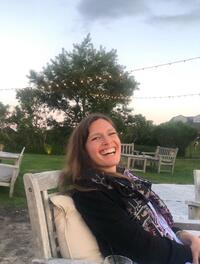 Natalie Owens-Pike
(She/her) I'm originally from Minneapolis, where my husband Alex and I lived until we moved to New Haven in 2020. In my first career, I was a teacher in Mississippi and a non-profit Executive Director in Minneapolis, and I came to seminary to see how justice and community power can be made through communities of people of faith. I love to read for fun, canoe, and swim, and look for birds on walks with friends! Joy and play are quickly becoming the center of my ministries because I believe they will sustain us in our fights for justice. You can probably find me cackling with friends in the common room at YDS! I was raised Unitarian Universalist, so I'm a very new Christian, and I'm pursuing ordination in the UCC. I love to preach and frequently find myself crafting a sermon for a Bible passage I've never read before. 
---
For a complete list of Andover Newton Seminary's faculty, staff, and administrators, visit the "Faculty & Staff" page on this site.
Sarah Drummond, Dean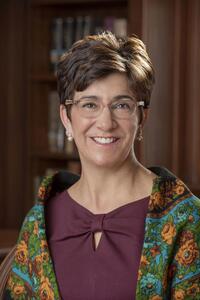 ---
---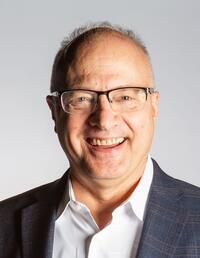 JaQuan Beachem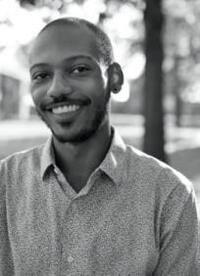 ---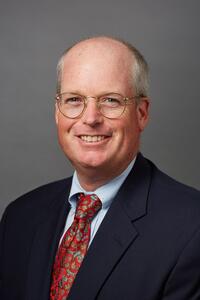 ---
Sarah Drummond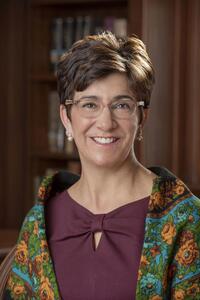 ---
S. Mark Heim
---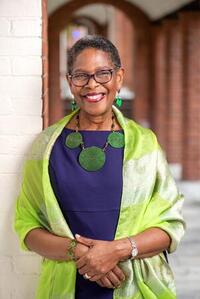 ---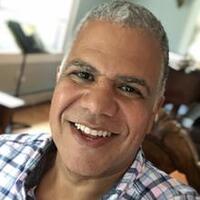 ---
Gregory Mobley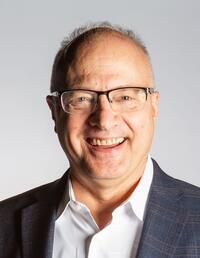 ---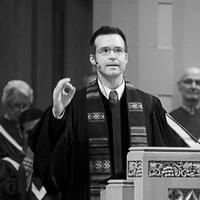 ---