Congregational Resources in Response to COVID-19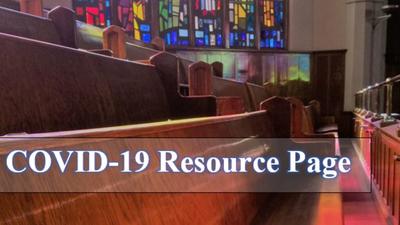 UPDATE (July 22, 2020): The focus of many religious communities has shifted in recent weeks. Between March and May churches and other faith communities were working hard to move the worship experience online. Pastors were stretched thin as they fostered intentional community and connection using web-based media. For many, the learning curve was steep. Much of the information on this resource page was added during that early transition to online worship, community formation, and self-care. Now, many religious communities have moved into new deliberations about making these gatherings sustainable, while other congregations are considering the effecacy of returning to in-person worship. We at Andover Newton recognize different leaders are looking for a vast array of context-specific information. In light of that recognition, the present resource page will remain as is, in case it remains useful to those still navigating the challenges posed in the early months of the pandemic. At the same time, we at Andover Newton have launched a second resource page that focuses on the long-term impact of social distancing on communtities of faith. On this new page, we share what other communities are doing to discern next steps, to care for sick congregants, to perform rights of passage, and to build sustainable networks of support from a distance. As we naviagte this difficult and uncertain moment, know that we love you, are grateful for you, and we pray for you daily…
Find the new resource page under the Spiritual Community tab on this website.
The risk associated with COVID-19 has disrupted communities around the nation and around the world. Many congregations and other ministry settings have closed their doors and are re-envisioning how community can be fostered in such a time as this. Pastors, church members, chaplains, and others in congregational leadership have questions about how to create sanctuary, while at the same time those to whom we minister feel isolated and anxious. When we find we need each other the most, it can be difficult to remind ourselves that indeed - to borrow a phrase from our UCC partners - God is still speaking. We are an Easter people.
In response to the challenges of ministering to faith communities in this current climate, Andover Newton Seminary at Yale Divinity School is curating and sharing a variety of resources accessible online. These resources include ideas for worship, children's messages, and prayers, as well as general resources from our denominational partners and affiliates. Some are offered by our staff, others by alumni/ae, and still others from regional and national bodies.
The partners on the Sterling Quadrangle - Yale Divinity School, Andover Newton Seminary, Berkeley Divinity School, The Center for Faith and Culture, and the Institute for Sacred Music - have also joined together to create various resources and opportunities for connection on an updates and resources page. 
If you have resources you would like to share, please email Ned Allyn Parker. Thank you for your good and faithful work.
Resources can be found under the following headings:
Congregational Resources:
Denominational Resources