Congregational Resources in Response to COVID-19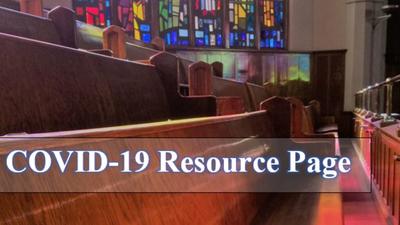 The risk associated with COVID-19 has disrupted communities around the nation and around the world. Many congregations and other ministry settings are closing their doors and re-envisioning how community can be fostered in such a time as this. Pastors, church members, chaplains, and others in congregational leadership have questions about how to create sanctuary, while at the same time those to whom we minister feel isolated and anxious. When we find we need each other the most, it can be difficult to remind ourselves that indeed - to borrow a phrase from our UCC partners - God is still speaking. Easter is coming.
In response to the challenges of ministering to faith communities in this current climate, Andover Newton Seminary at Yale Divinity School is curating and sharing a variety of resources accessible online. These resources include ideas for worship, children's messages, and prayers, as well as general resources from our denominational partners and affiliates. Some are offered by our staff, others by alumni/ae, and still others from regional and national bodies.
If you have resources you would like to share, please email Ned Allyn Parker. This page will be updated every 48 hours with new resources. (Last updated on April 2, 2020 at 8:30 am)
Resources can be found under the following headings:
Congregational Resources:
Denominational Resources