Affiliated faculty members of Andover Newton Seminary at Yale Divinity School offer their wisdom to those who care about faith community leadership in these most trying of times.
In his nonfiction account of a freak weather event that took the lives of Massachusetts fishermen, Sebastian Junger describes a perfect storm  this way: three different systems come together and feed into each other, making each storm exponentially more dangerous than any one would have been on its own. 
Today, we see the storms of global pandemic, economic catastrophe, and racially motivated violence collide. What will it take to navigate a ship through these roiling seas? How can faith communities provide hope and sow seeds of love? How can they simultaneously speak truth to the principalities, whose insufficient and at-times destructive actions are both at the root of today's perils and the accelerants that make bad situations worse?
Christian theologians and historians recognize moments in the past when the church has shifted social and cultural paradigms. Today's perfect storm compels faith leaders and communities not only to attention, but to action, motivated by love, justice, and hope. God has entrusted to us the creation of that which will emerge from today's perfect storm. 
In the panel presented here, academics and theologians express love and hope for the church while also speaking truths not easy to say or hear. By sharing their wisdom, it is hoped that religious leaders will be better able to do the work to which they are called in this moment. 
Panelists
Willie James Jennings is Associate Professor of Systematic Theology and Africana Studies at Yale Divinity School. He writes in the areas of liberation theologies, cultural identities, and anthropology and is currently working on a monograph on the doctrine of creation. He has been an affiliated member of Andover Newton at YDS's faculty since 2016.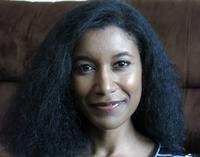 Andover Newton alumna (MA '08) and Assistant Professor, History of Science & History of Medicine; African American Studies at Yale University Carolyn Roberts brings expertise in the historic roots of disparities in healthcare for African Americans. She has served as one of Andover Newton's wider-university faculty affiliates since 2017.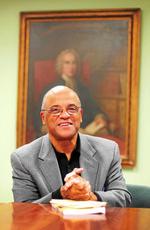 Frederick "Jerry" Streets teaches courses on pastoral psychology and trauma at Yale Divinity School, is the Senior Minister of the historic Dixwell Avenue Community Church (UCC), and previously served as Yale University's Chaplain. He serves Andover Newton as an affiliated lecturer (beginning this fall) and Fellow (since 2018).