Dean's Welcome
Deeply rooted in Christian faith and radically open to what God is doing now, Andover Newton Seminary at Yale Divinity School educates inspiring leaders for faith communities."—Andover Newton's Mission Statement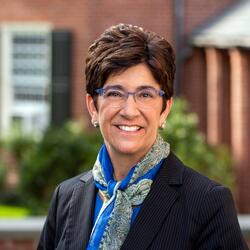 Greetings, and welcome to the Andover Newton Seminary website. We are glad you are paying us a visit and are happy to share information with you about our school's history, mission, and programs. 
Andover Newton Seminary is the congregational (note the small "c") partner on the Yale Divinity School Quad. Our mission is to educate inspiring leaders for faith communities in settings where hierarchies are flat, laypersons collaborate actively with clergy, and Christian faith practices walk hand-in-hand with social justice. We further endeavor to create new knowledge that feeds faithful people with new and hope-filled ideas about how a life of faith can be carried out both with God and in community.
Using this website, you will learn where our school came from. To make a more than two-centuries-long story short, Andover, Newton, and Yale Divinity Schools all emerged from the early 19th Century's Second Great Awakening. That moment and movement in US Religious history was characterized by a coming together of faith and reason. All three schools clung, and now cling, to the notion that spirituality and religious doctrine are both needed in the church, feeding off of one another in the carrying out of a Christian way of life.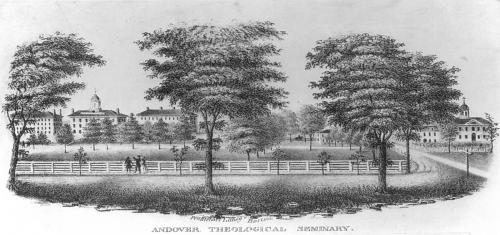 You will also learn in this Web site about where our school is going. Andover Newton's students at Yale Divinity School are already shaping a new way of being thoughtful, intelligent, spirit-led leaders before they even graduate. Imagine what the future holds for the faith communities led by them in the years to come?
Welcome to Andover Newton Seminary. We are grateful for your interest and covet your support, encouragement, and prayers. 
In faith,
Sarah Birmingham Drummond
---
"Andover Newton has 211 years of experience in helping students to blend both classical theological study and learning that originates from lived experience of ministry. This intersection is where Andover Newton pitched its tent from its foundational moments, and so far, YDS has embraced Andover Newton's dedication to integrated student learning. They were hungry for what we had to offer, and the reverse is proving equally true. If healthy partnerships result from each wanting what the other has in abundance, this one is built to last."