Advisory Council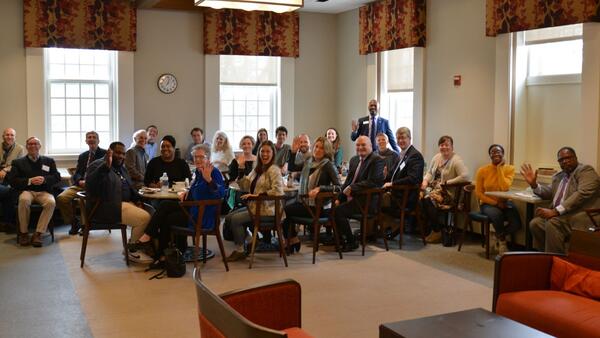 The members of Andover Newton's Advisory Council are guardians of Andover Newton's mission.  They oversee, in close partnership with the Dean of Yale Divinity School, the financial, educational, and programmatic life of the school.
The Advisory Council is a diverse group that reflects the wide variety of communities Andover Newton serves and seeks to serve.
On February 4, 2022, Andover Newton's then Board of Trustees, now Advisory Council affirmed a statement on slavery and racism. In an introduction to this statement, Founding Dean Sarah Drummond wrote in part: "Over the past three years, the Board has engaged in reflection on the school's commitment to antiracism and social justice. As they have done so, they have come to see how important acknowledgement of past wrongs is, both to the health of the school today and for the transformational possibilities of tomorrow." Find the full statement here.
Our Advisory Council
(Listed in Alphabetical Order)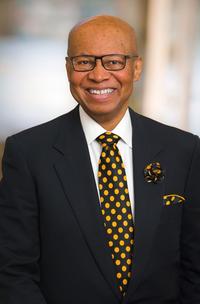 The Reverend Dr. Willard W. C. Ashley, Sr., '84, '92
Willard Walden Christopher Ashley, Sr. is the President and CEO of Dr. Willard Ashley, Sr., LLC, Montclair, New Jersey. Under this umbrella, Ashley conducts webinars, counseling, consultation, coaching and supervision. Ashley is the founder and senior pastor of the Abundant Joy Community Church, Jersey City, New Jersey. Reverend Ashley has served as a pastor for 40 years at four congregations. He is an Advisory Council member, Andover Newton Seminary at Yale Divinity School; Board Member/faculty of the New Jersey Institute for the Training of Psychoanalysis; Vice Chair, Bergen County Human Relations Commission; Certified Group Psychotherapist; and a New Jersey State and Nationally Certified Psychoanalyst. Ashley has published numerous books and chapters. His latest book is, New Rules for Radicals: TNT for Faith-Based Leaders, Judson Press, 2021.
July 2012 Ashley was granted tenure and appointed by President Gregg Mast as the first African American Dean of the Seminary in the 200 plus-year history of New Brunswick Theological Seminary (NBTS). July 1, 2020, Ashley accepted early retirement from NBTS with the title "Retired Professor of Pastoral Theology". Memberships include the National Association for the Advancement of Psychoanalysis, American Association of Marriage Family Therapists, American Group Psychotherapy Association, and Eastern Group Psychotherapy Society. 
Dr. Bradley P. Bauer,'16
Minister, Community Development Specialist
Brad Bauer is a Lay Ministry/Faith at Work specialist with extensive complementary work history in Community Development, Business, Marketing, and Community Planning. He received a BS degree from the University of Wisconsin; an MA from the University of New Mexico; a Masters of Theological Studies from Boston University; a Graduate Certificate in Non-profit Management & Finance from Boston University; and a Doctorate of Ministry from Andover Newton Theological School now at Yale Divinity.
Mr. Bauer's career includes work as Owner/Principal and Senior Planner for an Architecture/Engineering & Community Development firm serving clients throughout the upper mid-west and as a Professor of Community Development for the University of Wisconsin. Over the years, as a member of the Bauer Family Foundation, he has been dedicated to the building of human and institutional capacity in the areas of Lay Ministry, healthcare, education, justice and opportunity for those in the margins of society. He is an active member of Townsend Congregational church where he serves as the Minister for Congregational Care. In further Christian service, he is also extensively involved at the American Baptist Assembly/Green Lake Conference Center, on the Board of the American Baptist Churches International Ministries service, and with several other para-church non-profits across the country.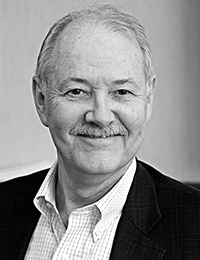 Mr. David J. Blair
Advisory Partner, PNC Mezzanine Capital
David J. Blair has been happily married to his wife, Marianne Bokan-Blair, since 1983. They have three terrific daughters, Alex, Sarajane, and Jamie, and a terrific son-in-law, Nikunj. David and Marianne met at the University of Virginia's Darden School in 1980, where they were both pursuing their Master's in Business Administration. After getting married, they settled in Columbus, IN, and had their first child. He launched his career in private equity with a start-up venture capital firm and became an active community volunteer and member of the First Presbyterian Church. A small city located between Indianapolis, IN, Louisville, KY, and Cincinnati, OH, Columbus was both a regional hub for manufacturing and an agricultural community, which was very different from Blair's New York metropolitan area upbringing and a long way from both their familial homes. This experience opened Blair's eyes to the quality of the people and the quality of life "west of the Hudson," and created a strong foundation for David and Marianne's relationship without immediate access to extended family and long-time friends.
David and Marianne have lived in the Pittsburgh, PA suburb of Mt. Lebanon since 1987, and raised their daughters in the Mt. Lebanon public school system and Southminster Presbyterian Church. During those years Blair volunteered for sports teams, youth groups, and community organizations. He has held leadership positions and support positions across those organizations and in informal school, church, and community activities. Since 1987, he has held positions with increasing responsibilities within the private equity practice of PNC Financial Services Group. After 30 years with the company, he made a two-year transition from full-time to part-time, and finally full retirement, effectively downsizing his work life to allow for more time to pursue his person interests. When he's not working, Blair focuses on his family. He is also a community volunteer, contemporary music enthusiast, downhill skier, gardener, hiker, stand-up paddle boarder, and traveler.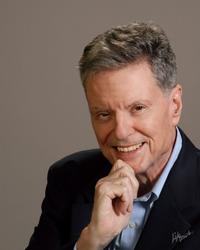 Mr. John Canning
Corporate counsel, retired
John Canning is a retired corporate attorney who has served several nonprofits as a board member and/or legal adviser. In addition to Andover Newton's Advisory Council, he has served on the Boards of the Stamford (CT) Symphony Orchestra, League of American Orchestras, Pro Bono Partnership, Performing Arts Alliance, and the Committee on Church and Ministry of the Fairfield West Association of the Connecticut Conference of the United Church of Christ. He and his wife Janet are active members of Saugatuck Congregational Church in Westport, CT, where he has served as Moderator and as Chair of the Board of Deacons, and associate members of the First Congregational Church of Stockbridge, Massachusetts. He graduated from Princeton University in 1965 and Columbia University School of Law in 1968.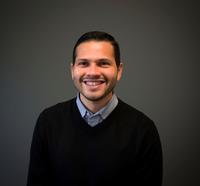 The Reverend Abner E. Cotto-Bonilla, '18, Secretary
American Baptist Home Mission Societies
Abner E. Cotto-Bonilla was born in San Juan, Puerto Rico in 1984. He is an ordained minister of the American Baptist Churches of Metropolitan NY. Over the years Cotto-Bonilla held positions as Treasurer, Vice-President, and President of Youth, Bible school teacher, coordinator and educator of the Institute of Theological Training, and as Pastoral Assistant in the Baptist Church of Mamey in Gurabo, Puerto Rico. Additionally, Cotto-Bonilla has been an educator at the Biblical Institute of the Theological University of the Caribbean in the Caguas region, Chaplaincy Assistant and Christian Values Teacher at CeDin (School Laboratory of the Inter American University of Puerto Rico, San Juan, Puerto Rico), and teacher of Christian Education at the Baptist Academy of Puerto Nuevo, Puerto Rico. In his collaboration with the Baptist Churches of Puerto Rico, he was also Promoter and President of the Union of Young Baptists of Puerto Rico, and member of the Executive Board. He is the current President of the National Baptist Hispanic Caucus of the American Baptist Churches USA. He also has represented the Baptist denomination in the National Council of Churches and Christian Churches Together.
Cotto-Bonilla received his Bachelor of Arts degree with a concentration in Pastoral Studies from the Theological University of the Caribbean in Trujillo Alto, Puerto Rico. In the discernment to continue his studies in the United States, he arrived at Andover Newton Theological School in Newton, MA in 2015 before transferring to Yale Divinity School in New Haven, CT where he finished his Master of Divinity and Master of Sacred Theology. Cotto-Bonilla was the Convener of the Student Founders Steering Committee at Andover Newton Seminary at Yale Divinity School.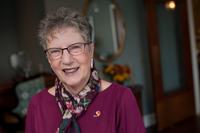 The Reverend Dr. Davida Foy Crabtree '72
Retired UCC clergy (23 years as a Conference Minister)
Davida Foy Crabtree is a retired (mostly) United Church of Christ minister who served in parish, campus, specialized, and Conference ministries throughout her life. She was the Conference Minister of the CT Conference of the UCC for fourteen years and worked to revitalize Silver Lake Conference Center during her tenure. Early in her career she was (and remains) an advocate for women, for the earth, and for justice and peace for all people. Influenced by many trips overseas, she is passionate about global issues, with particular care for the indigenous and Afro-descended people of Colombia. Twice she has served as Vice President for Institutional Advancement for Andover Newton and as a Trustee, from 1997-2010 and from 2017 to the present - now serving as an Advisory Council member. She believes an Andover Newton theological education is crucial to both society and church, and more urgent now than ever. Now living at Seabury retirement community in Bloomfield, CT, she enjoys gardening year-round and working to reduce Seabury's carbon footprint. A member of First Church in Windsor, CT, she has served in various capacities there and is currently Clerk of the church.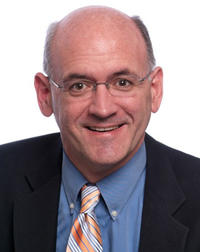 Professor James D. Dana, Jr.
Professor, Northeastern University
James Dana is a Professor of Economics and Strategy in the Department of Economics at Northeastern University and the D'Amore-McKim School of Business. Prior to joining the faculty at Northeastern, Dana was an Associate Professor with tenure in the Management and Strategy department of the Kellogg School of Management, Northwestern University. He began his career as an Assistant Professor of Economics at Dartmouth College. His research is focused in the areas of industrial organization, competitive strategy, and operations management, with a specialization in pricing under uncertainty, corporate strategies for managing demand uncertainty, price discrimination, and revenue management. Dana has a B.A. in Economics from Yale University and a Ph.D. in Economics from the Massachusetts Institute of Technology. Dana lives with his wife Kathryn Spier in Weston, Massachusetts, where he is a member of the First Parish Church of Weston (UUA) and recently served on their ministerial search committee.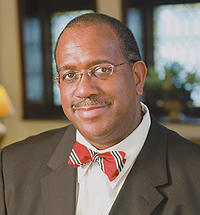 The Reverend Dr. Gregory G. Groover, Sr.
Pastor, The Historic Charles Street African Methodist Episcopal Church
Gregory G. Groover, Sr., is pastor of the Historic Charles Street A.M.E. Church in Roxbury, MA, where he has served in that capacity since 1994. During his tenure, over forty persons have entered the ministry and are presently serving as pastors, chaplains, seminary professors, and deans across the country. In addition to under-shepherding a growing urban congregation, Groover, Sr., serves as the chairperson of his denomination's First Episcopal District and the New England Annual Conference Boards of Examiners.
His pastorate at Charles Street has involved him also serving on numerous boards, including: chairperson of the Boston School Committee, chairperson of Hamilton Garrett Music & Arts Academy, president of the Black Ministerial Alliance of Greater Boston, and as a board member for the Boston Foundation, YMCA of Greater Boston, Gordon College, and Massachusetts Society for the Prevention of Cruelty to Children.
Groover, Sr., obtained his B.A. from Morehouse College in Atlanta, GA, his M.Div. and M.S.W. jointly from Union Theological Seminary and Columbia University School of Social Work, and his D.Min. from New York Theological Seminary. Groover, Sr., is married to The Reverend Barbara Groover, an Andover Newton Theological School graduate, and they are proud parents to two adult children.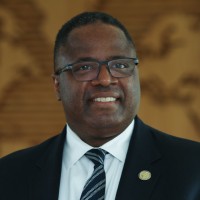 The Reverend Dr. Jeffrey Haggray, Vice Chair
Executive Director of American Baptist Home Mission Societies (ABHMS) and Chief Executive Officer of Judson Press
Jeffrey Haggray is an ordained American Baptist minister and the Executive Director of the American Baptist Churches Home Mission Society (ABHMS) based in Valley Forge, Pennsylvania. In that capacity, he also serves as CEO of Judson Press and director of Public Witness and Advocacy. He has previously served as executive director of the District of Columbia Baptist Convention and as pastor in New Jersey, Washington, D.C., and Georgia. Haggray holds a D.Min. from Wesley Theological Seminary, an M.Div. from Yale Divinity School, and a B.A. from The University of Virginia.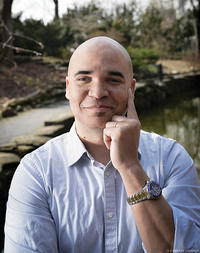 The Reverend Dr. Charles L. Howard, '03
Vice President for Social Equity and Community

, University of Pennsylvania
Charles (Chaz) Lattimore Howard is an Episcopal Priest and University Chaplain at the University of Pennsylvania. He shares life with his beloved wife, Dr. Lia C. Howard, and their three daughters. Howard has served in both hospital and hospice chaplaincies, and as a street outreach worker to individuals experiencing homelessness in Philadelphia. His writing has been featured in such publications as Black Theology: An International Journal, Daily Good, Sojourners Magazine, Christianity Today's Leadership Journal, Chronicle of Higher Education, The Huffington Post, The Christian Century, The Philadelphia Inquirer, The Forward, and Slate. He is the author of five books, including most recently Pond River Ocean Rain, a collection of brief essays about going deeper with God, and most recently: The Bottom: A Theopoetic of the Streets.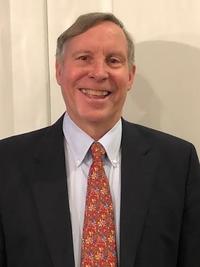 The Reverend Mr. Richard Huleatt, '78
Retired UCC Minister
Richard (Rick) Hanna Huleatt is a native of West Hartford, Connecticut, and a proud graduate of Andover Newton Theological School. An ordained minister in the United Church of Christ, he has served congregations in McLean, NY, Saco, ME, Suffield, CT, and Windsor, CT, from which he retired as pastor emeritus in 2014. Huleatt has served on a wide variety of boards and committees, including two terms as president of trustees of Jaffna College Funds. Rick and his wife Susan, a geriatric social worker, have three grown children, one grandchild, and reside in Portland, Maine, where they attend Williston-Immanuel United Church. Huleatt is a social activist, outdoor enthusiast, and longtime Red Sox fan.
State Representative Hannah E. Kane, Chair
State Representative, Commonwealth of Massachusetts
Hannah Kane is State Representative for the Eleventh Worcester District, representing the towns of Shrewsbury and Westborough. Kane graduated from Boston University's School of Management in 1993 and she has significant experience in both the public and private sectors. She is President of the Hannah Kane Charitable Foundation that hosts a charity golf tournament benefitting Shrewsbury Youth and Family Services, St. Anne's Human Services, and Westborough Food Pantry. Kane is also a Trustee for the Seven Hills Foundation. A Founder and Co-chair of the first in the nation Legislative Food System Caucus, Kane also serves as the Ranking Minority Member on both the Joint Committee on Health Care Financing and the Joint Committee on Public Health, and is a Member of the Joint Committee on Mental Health, Substance Use and Recovery Committee and the newly established Joint Committee on Racial Equality, Civil Rights and Inclusion. Kane is a State Director for the nation Women in Government Foundation and a Board Member of the Massachusetts Caucus of Women Legislators. She served six years as the Chair of the Board of Deacons at the First Congregational Church of Shrewsbury where she belongs with her husband, Jim, and three children, Madison, Caitlin, and Patrick.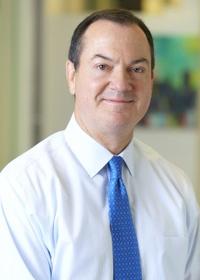 Mr. Michael W. Kellogg, Treasurer
Partner & Chief Operative Officer, Aureus Asset Management
Michael Kellogg is a Partner and Chief Operating Officer at Aureus Asset Management, initially joining the company in 2013 and bringing 30 years of experience in the asset management business. Kellogg is the Founder and President of AM Capital Partners, which provides outsourced distribution services to investment managers. Prior to AM Capital, he served as Managing Director, Global Head of Distribution for Babson Capital Management, and President of Babson Capital Securities. He spent 10 years with Fidelity Investments as Executive Vice President, Head of Distribution for Fidelity Institutional Investment Services Company. Prior to Fidelity, Kellogg was with US Bancorp serving in multiple investment management and senior management positions. He earned B.A. degrees in Economics, Political Science, and Psychology from Hastings College.
The Rev. Dr. David Mehl, '78
Retired UCC Minister
An ordained minister in the United Church of Christ since 1978, David Mehl retired to Rhode Island in November 2019 after serving congregations in New England and St. Louis for more than three decades. Before finishing his career, he served as the Executive Director of Interfaith Partnership of Greater St. Louis - one of the oldest interfaith organizations in the country.  
Mehl grew up on the Eden Seminary campus in St. Louis where his father was on the faculty and his mother taught at the Seminary's preschool. Theological education has always informed Mehl's life and perspective; he is deeply interested 
in furthering vibrant relationships between the church and seminaries. During his years in pastoral ministry in St. Louis, 
he served as adjunct faculty at Eden and mentored students in contextual education placements. As an Andover Newton Seminary Advisor Council member, he is intrigued by the opportunity to support the creative ANS mission on the Yale campus.
Mehl is a graduate of Macalester College (BA 1974), Andover Newton (MDiv 1978) and Eden Seminary (DMin 2003). He recently completed six years on the board of the Missouri Mid-South Conference, UCC, during which he served two years as moderator, and two years as co-chair of the Conference Minister Search Committee. He was a General Synod delegate at the Cleveland (2015) and Baltimore (2017) Synods.
Mehl is married to Lynne Seacord, MD retired, and they have adult children in Boston, Chicago and Rockford, Illinois.  He and Lynne love to garden, bird watch, bike and walk to nearby Narragansett Bay. David and Lynne are members of Central Congregational Church in Providence and David has transferred his ministerial standing to the Rhode Island Association of the Southern New England Conference. He remains a lifelong St. Louis Cardinals baseball fan. 
The Rev. Dr. F. Timothy Moore, '89
Writer in Residence; Retired Minister
Tim Moore holds the title Writer-in-Residence at Sardis Baptist Church in Charlotte, North Carolina, where he previously served as pastor for nearly twenty years. The author of Practicing Midrash: Reading the Bible's Arguments as an Invitation to Conversation (Wipf & Stock), he also writes a regular column, Practicing Congregation, for the Alliance of Baptists' newsletter, contributes to the devotional guide Reflections (Smyth & Helwys), and provides liturgy for a worship resource at faithelement.net.
Moore currently serves on the Board of Directors for the Alliance of Baptists, the Board of Advisors for the Baptist House of Studies at Duke Divinity School, and previously served on the Board of Trustees at Mars Hill University, Mars Hill, North Carolina.  He has extensive denominational service for both the Alliance of Baptists and the Cooperative Baptist Fellowship, currently serving as an advisor for CBF of North Carolina's Lilly Endowment Grant, Helping Pastors Thrive, as well as a mentor for the grant's new pastor cohorts.
Since his Andover Newton days, Moore has served churches in North and South Carolina. He and his wife, Magay Shepard, a Vice-President and Certified Financial Planner for Stifel Nicholaus, are the parents of college-age triplets: Abby, Hannah, and Michael. A native of West Virginia, Moore graduated from Mars Hill College (B.S.), Andover Newton Theological School (M.Div.), and Princeton Theological Seminary (D.Min.) and was ordained in the American Baptist Churches, USA.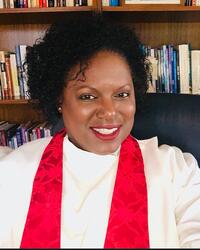 The Reverend Tamara Moreland 
Senior Pastor of First Congregational Church, United Church of Christ, Norwalk, CT
In January 2021, the Reverend Tamara Moreland was called to serve as Senior Pastor of the historic, First Congregational Church, United Church of Christ, in Norwalk, CT. Before returning to parish ministry, Tamara was an Area Conference Minister with the Southern New England Conference with responsibility for 105 Churches, including clergy and various association committees on ministry. She served as Regional Conference Minister in The Connecticut Conference prior to its merger with the Massachusetts and Rhode Island conferences forming the Southern New England Conference in 2020. Between these two entities, Tamara has served in judicatory ministry in the United Church of Christ for nine years. She has provided leadership for the Unified Fitness Review Committee, Clergy Ethics and Boundary Training, Interim and Transitional Ministry, and clergy of color communities of practice. 
Tamara has executive leadership experience having managed clinical programs, inter-generational family centers, supportive housing development and implementation, and refugee resettlement in faith-based institutions. As a higher education administrator, Reverend Moreland was responsible for community affairs, school-college partnerships, and centralized admissions for graduate students. She has a Master of Divinity degree from Yale Divinity School, a Bachelor of Arts in Economics from the University of Hartford and has completed coursework for a Master of Science in Organizational Behavior and Development from the Barney School of Business. Friends and colleagues across the country call upon her as a consultant, coach, thought leader, preacher and instructor. 
Currently, Tamara serves on the board of directors of the Conference of Churches in Hartford, CT. and is Co-Chair of the President's Community Advisory Committee on Diversity, Equity and Inclusion (DEI) at The University of Hartford. She enjoys spending quality time with her daughter, a freshman at Swarthmore College, gardening, antiquing and traveling with friends and family. In October 2021, she plans to spend several weeks on an Educational Excursion learning about Saint Francis of Assisi in Assisi, Italy.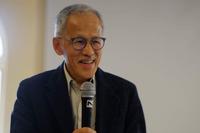 The Reverend Dr. Donald Ng, '75
Retired Minister (ABC)
Donald Ng was the Senior Pastor of the historic First Chinese Baptist Church in San Francisco for 17 years, a church started by the American Baptist Home Missionary Society in 1880. He served as President of the American Baptist Churches, USA in 2014-2015, and retired from full-time ministry in June 2015.
Ng is currently the Chair of the Friends of the Northeast Christian University, India, co-coordinator of the ABC Asian Colloquium, Chair of the Pacific Coast Baptist Association (PCBA), member of the ABC Creation Justice Network, and Advisor to the ABC Young Adult Caucus. He has previously served as Vice President of the American Baptist Churches, USA, on the Board of the American Home Mission Societies, Trustee of the American Baptist Seminary of the West (Berkeley), President of the Asian Alliance of the American Baptist Churches, USA, and other ecumenical and denominational groups. Denominationally, Ng served as staff in ABC Educational Ministries in Valley Forge from 1978-1998 in the areas of youth ministry, Christian education, and leader development.
Ng is a graduate of Gordon College and received his MDiv. from Andover Newton Theological School. He completed doctoral coursework in education at Temple University. In May 2013, he received an honorary Doctor of Divinity from ABSW, and in May 2014, he received the Spirit of the Hill Award from Andover Newton Theological School. His publications include Asian Pacific American Youth Ministry (Judson, 1988) and numerous articles on Christian education, ministry, and life.
Ng has been married to Joy Shih Ng for 47 years and lives in Sausalito, California. They have two married children, Greg and Heather of North Carolina, and Lauren and Daniel of California, and six grandchildren.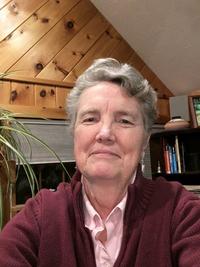 Dr. Nancy Nienhuis
Adjunct Faculty, Boston University School of Theology
Nancy Nienhuis has a doctorate in Religion, Gender, and Culture from Harvard Divinity School. Neinhuis' career in student life and teaching spans decades, including serving as the Dean of Campus Life, Vice President of Operations, and Professor of Theology and Social Justice at Andover Newton Theological School for many years, where she taught courses on social justice and intimate partner violence. She has an interest in issues of domestic violence and sexual assault, particularly as those issues are addressed in the training of clergy. She has written widely on the subject and in 2018 her book entitled Saintly Women: Medieval Saints, Modern Women, and Intimate Partner Violence was published by Routledge Press, co-authored with colleague Dr. Beverly Mayne Kienzle.
Nienhuis is an Adjunct Professor at Boston University's School of Theology where she teaches future faith leaders about domestic violence and sexual assault. She also works with the U.S. Department of Justice Office on Violence against Women and other partners to provide national trainings on elder abuse and abuse and faith in GLBTQ communities. In her spare time, she kayaks, cooks, and relaxes with spouse of 33 years, Tammy Zambo.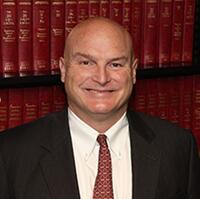 Mr. Joseph M. Pankowski, Jr.
Partner, Wofsey, Rosen, Kweskin & Kuriansky, LLP
Joe Pankowski is a partner with the law firm of Wofsey, Rosen, Kweskin & Kuriansky, LLP in Stamford, Connecticut, where he limits his practice to estate planning and the administration of trusts and estates. Joe was raised in Tallahassee, Florida, and received his undergraduate degree from his hometown school, Florida State University.  He then graduated from the University of Virginia School of Law (J.D.), the New York University School of Law (LL.M., Taxation) and the Yale Divinity School (M.A., Religion). Joe is the Historian for the First Congregational Church of Darien, a former Chair of the church's Board of Deacons and is an occasional preacher in his church's pulpit and elsewhere.  He has served as the Chairman of the Darien Commission on Aging since 2009 and enjoys performing wedding ceremonies as a Justice of the Peace.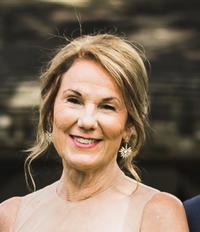 Ms. Diane Parrish
Retired Attorney
Diane Parrish practiced law at Shook, Hardy and Bacon for several years in the 1980s. Since leaving the practice she has held many leadership positions with various non-profit organizations, focusing on local government boards, educational institutions, and the arts. Her longest standing and most in-depth involvement has been with Greens Farms Church in Westport, Connecticut, where she has served as Moderator, Trustee, member, and member and Chair of many departments and committees for the past thirty years.
Mrs. Heather Raker
President, Wyngate Capital
Heather Raker leads Wyngate Capital, a financial lending company in the healthcare sector.  She works part-time which leaves her many hours to serve local nonprofit organizations. 
Raker has been an active volunteer in the community for the past twenty years.  She currently serves on the boards of the Community Fund of Darien, Horizons at New Canaan Country School, and the Mather Homestead Foundation, of which she was a founding member.  In all of these organizations, she has led the advancement committees, executed various events, and provided marketing support.
Raker is also active in her local church, The First Congregational Church of Darien.  She has led the Outreach Committee and served on the Church Council.  In 2015, she founded The Darien House Tour:  Homes with Heart, an annual event that raises funds for the church's outreach beneficiaries.  Under her leadership, this event has raised more than $300,000 for local nonprofit organizations.  Raker will also lead the 2020 pledge campaign for the church.  
For her volunteer efforts, Raker was honored to receive the "Women of Distinction" Award, given by the YWCA of Darien, in 2019.  
Raker grew up in Pound Ridge, New York and received a BA in American Studies from Yale University and a MBA from Kellogg Graduate School of Management at Northwestern.  At both of these schools, Raker sang in a cappella groups, including "Whim 'n Rhythm" and "Proof of the Pudding" at Yale, and "The Kelloggarhythms" at Kellogg, which she directed.  She currently directs an a cappella group, Acabella, which she co-founded in 2001.  
Earlier in her career, Raker worked as a Brand Manager for Clairol, a Consultant for the Boston Consulting Group, and an Associate for Citibank. Raker
 has lived in Darien with her husband, Todd, since 1998.  They have three boys, Brett (21), Cam (19) and Chris (16) plus two dogs, Sidney and Crosby (get it hockey fans?).
Mr. David E. Smith
Managing Director, Newagen Group, LLC
David Smith is a member of the First Congregational Church of Shrewsbury and is currently serving as Past-Moderator. He served previously on the Andover Newton Board of Trustees from 1999-2015 in various positions that included Treasurer, Vice Chair, and Chair. Smith is Managing Director of Newagen Group, LLC, a professional services firm delivering strategic advisory services and assisting with large-scale transformation programs and restructuring. He earned a B.S. from Worcester Polytechnic Institute, an M.B.A. from Babson College, and completed Ernst & Young's Partner Development Program at Northwestern University's Kellogg School. Smith is active on the boards of several community organizations, serves on the WPI Foisie Business School Tech Advisors Network, and as an NSF I-Corps mentor, providing guidance and access to networks for early-stage entrepreneurs and innovators. Dave and his wife Diane reside in Shrewsbury, Massachusetts.
 
The Reverend Ms. Linda E. Harper Smith, '04
Retired teacher and UCC minister
Linda E. Harper Smith is a graduate of the University of New Hampshire, University of Southern Maine, and Andover Newton Theological School, and was ordained in her home church, South Congregational Church, UCC, in Kennebunkport, Maine in 2004. First called to be a public educator, Smith worked in the Kennebunks for 25 years teaching elementary, college undergraduate, and graduate students.
Since ordination, Smith has served as parish associate, associate pastor, and leader of Christian Education for young children in two churches in Delray Beach, Florida, where she and her husband, Noel Smith, spend their winters. Linda and Noel are members of South Congregational Church in Kennebunkport, Maine, and associate members in Church of the Palms, Delray Beach, Florida.
In addition to providing as-needed pastoral care to congregations in both churches where she and her husband reside, Smith and her son, Jason Egginton, who resides in Rochester, Minnesota, established the Harper-Egginton Charitable Foundation in 2010. Smith serves as the President of the Foundation, CFO, and chief correspondent.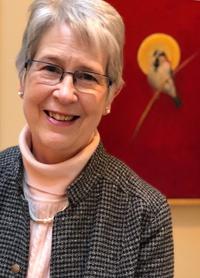 The Reverend Ms. Judith L. Swahnberg, '06
Associate Minister, Wellesley Hills Congregational Church
Judy Swahnberg is Associate Minister at the Wellesley Hills Congregational Church in Wellesley, MA. She received her M.Div. with honors from Andover Newton Theological School and completed her Clinical Pastoral Education at the Brigham and Women's Hospital in Boston. A second-career pastor, she served previously as Associate Minister at Union Congregational Church in East Walpole, MA.
Swahnberg's ministry connects her both to the larger church and to advocating for compassionate health care. She serves on the Board of Ministerial Aid, the Philanthropic Council of the Developmental Medicine Center at Children's Hospital, Boston, as a Life Advisory Council member of Andover Newton Seminary at Yale Divinity School, and is an honorary board member of the Schwartz Center for Compassionate Care. She and her husband, Carl Novotny, have four grown children, eight grandchildren, and a dog, Gracie.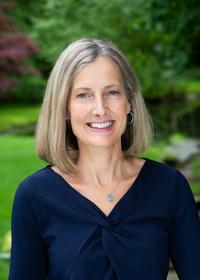 The Reverend Susan Page Townsley
Associate Conference Minister for Innovation, Leadership and Change, Connecticut Conference, United Church of Christ
Susan Townsley is the Associate Conference Minister for Innovation, Leadership and Change with the Southern New England Conference, United Church of Christ. In this role, Townsley supports leadership development, creates "Blue Sky" spaces for creative, fun, and innovative thinking, and works to enhance the church's capacity for change. Making imaginative and lively connections between people, ideas, organizations, patterns, play, art, and the everyday divine is integral to her approach.
In 2018, Townsley received a post-masters certificate in Leadership and Change from the New School in New York, where she studied how the Transformational Leadership model helps to bridge the gap between creative ideas and innovation implementation. Understanding the diversity and subtlety of responses to the uncertainty of change was central to this research.
A graduate of Smith College and Harvard Divinity School, Townsley has been ordained for 27 years and served in a variety of settings, including as co-pastor of the West Tokyo Union Church while her husband worked internationally with General Electric, and churches in Connecticut, New York, and Maine.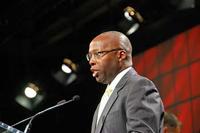 The Reverend Dr. Bernard Wilson
Senior Minister, Norfield Congregational UCC, Weston CT
Bernard Wilson is the 35th Senior Minister of Norfield Congregational Church in Weston, CT. A retired Navy Chaplain, Wilson has received numerous awards, medals, and citations for his stellar military career of 22 years. He has served as the Executive Minister of The Riverside Church in the City of New York, and as the Interim Minister of the Briarcliff Manor Congregational Church in New York.
Wilson has served as an Adjunct Preaching Professor at The New Brunswick Theological Seminary and at the Howard University School of Divinity for Continuing Education. He serves on the Board of Directors of the David and Dovetta Wilson Scholarship Fund (DDWSF), a non-profit organization with his eight brothers and sisters. Wilson served as the first Chair of the United Church of Christ Board, the first unified governing body of the United Church of Christ. He also serves as the Police Chaplain for the Town of Weston.
Wilson and his wife, Nereida, have two sons and five grandchildren.
The Reverend Dr. Sarah B. Drummond, Ex-officio
Founding Dean, Andover Newton Seminary