Inspiring Leaders? - A #TrusteeTuesday Reflection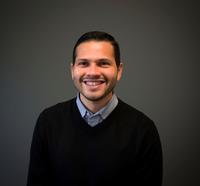 By Abner Cotto-Bonilla ('18)
"Inspiration." What comes to mind when you hear that word? 
Baseball and coffee are some things that inspire me on a daily basis. Watching baseball relaxes me and makes me think about life. Moreover, it helps me develop ideas when I'm preparing sermons. Coffee is also a must in my daily life. I love to start my day with a mug of strong coffee. "I don't drink coffee to wake up. I wake up to drink coffee," as the saying goes. Baseball and coffee have been part of my life since I was a kid. I played baseball for ten years beginning at the age of five, and my father used to give me sips of his coffee in the evening. 
Wait… but what about inspiration of ministry?
Ministry does not seem to inspire many people because of its current challenges, and also because ministry is challenging by nature. Additionally, we have been going through an exceptionally difficult time, which has made ministry even more challenging. As a pastor of a Baptist Hispanic congregation I have learned to face old and new challenges.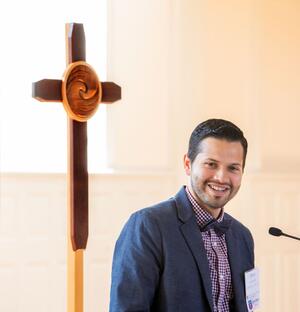 The first few weeks of the COVID outbreak in New York actually led me to find some inspiration in ministry. I received phone calls from people who were worried about testing positive for the virus. Others called to find theological answers about what the world has been going through. Also, all of the planning and coordinating required to continue the church program online made me realize that I was a beginner in technology. These are examples of a few of the challenges faced by all of us–without even mentioning any financial ones. Many people have not been able to work and are forced to make difficult financial decisions, balancing their health and their financial situation. 
At this point you may be asking where the inspiration came from in the midst of all of these challenges. I found it in the faith and the hearts of the people. It is not a secret that you have to work and depend on people in ministry. We also find inspiration in their strength and in their gifts during troubling times, such as these. Having a community that responds and cares for people is also a great blessing. So, although ministry is challenging by nature, Andover Newton Seminary at Yale is educating
inspiring leaders for faith communities
  to be able to face all current and future challenges. No one is ever fully prepared for all of the challenges that life will bring, such as those presented by COVID. As Trustees of ANS, we are committed to continue to be a community that helps to inspire leaders to move forward on their journeys.
Facing challenges is not only a virtue, but it also requires inspiration. Are you an inspired leader?