2022 Lenten Photo-a-day: "Gathering in the Wilderness"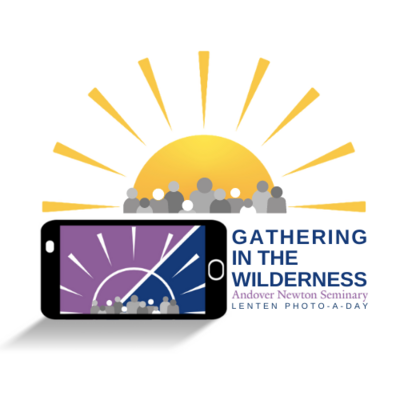 Through a series of images, Andover Newton students, faculty, staff, alumni/ae, trustees, fellows, and friends will invite the extended Andover Newton community into the liminal time and space of the Wilderness of Lent. Along with a brief reflection within the body of the post, each picture will include an image description embedded in the coding for screen readers in order to increase accessibility.
Unlike previous devotionals, this series will be more about the images and descriptions of them, than the reflections that accompany them. For every individual, the wilderness aesthetic might appear or be read differently, and yet with each image, we are all invited to participate in the "
Gaze of Holiness
."
Through invitation, we are reminded that we are not alone in the wilderness of Lent, or the wilderness of life. The reassurance of Psalm 91 reminds us that if we seek the refuge of the Divine, then "God will command the angels concerning us, to guard us in all our ways. These angels will lift us up in their hands, so that we will not strike our foot against a stone." And, like the Epistle to the Hebrews, we will remind each other that by invitation and radical hospitality, we may "entertain angels unawares."
Through a series devoted to the Gaze and image descriptions that provide direction for the soul, we will hold the tensions of what it means to be host and guest; lost and found; together and alone; present and absent; heard and silenced… We will recall Jesus' own journey into the wilderness as we recognize the challenge and hope for a foretaste of communion. We will wrestle with the intimated power differential in the idea of "welcome," and we will walk together as pilgrims in this ongoing journey of what it means to be human.
Images along with embedded image descriptions will be posted on Facebook (@andovernewton) and Instagram (@andover_newton) with links on Twitter.
---
---
---
---
---
---
---
---
---
---
---
---
---
---
---
---
---
---
---
---
---
---
---
---
---
---
---
---
---
---
---
---
---
---