2023 Lenten Photo-a-day: "Pictures of Practice"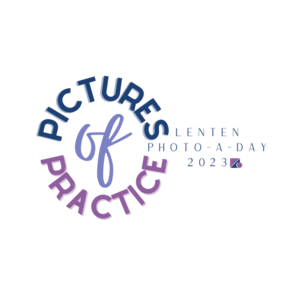 Beginning on February 22nd – Ash Wednesday – Andover Newton Seminary at Yale Divinity School will be offering a Lenten Photo-a-day series titled "Pictures of Practice." Through a series of images, Andover Newton students, faculty, staff, affiliates, and friends will invite the extended community to engage in various meditative and meaningful practices throughout the season of Lent.
Spiritual practices are intricately sacred. When we engage with sacred material items and/or with our community, we are opened to realms of connection we could not reach on our own. For "Pictures of Practice", we want to draw attention to any of these three participants: 1) the individual, 2) the material, and 3) the community. As you take in the photos this season, keep the following in mind: 
1)    Each individual can choose to engage in the way that feels most comfortable, recognizing the sacredness inherent within ourselves and developing self-reflection and introspection regarding the practice being performed.
2)    The addition of material items adds a physical element to the practice, actualizing connection between people and things.
3)    The final piece – the witness and participation of the community – broadens and deepens the dimensions of learning and the potential for growth.
The Divine is the thread that connects the individual, the material items, and the community. We are not alone in these cloudy, pre-spring days of Lent; we are called into all manner of sacred engagement as we journey! The thread of the sacred ties us all together: creatures and community, exterior materials, and our inner contemplative selves. 
The series will be posted on our Instagram and Facebook pages, and will also appear below! 
---
---
---