The Rose and Orlando Costas Lecture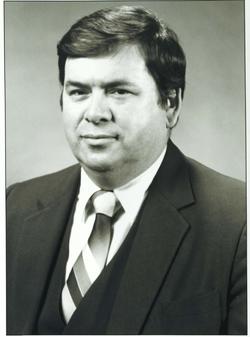 Orlando Costas was born in Puerto Rico in 1942 to Methodist parents. Costas grew up going to a local Baptist elementary school and was nurtured in various church communities near his home in Puerto Rico. At twelve years old, his father emigrated to the United States to find work and Costas joined him, first in New York, and eventually settling in Bridgeport, Connecticut. 
Through the sometimes-traumatic experience of immigration, Costas struggled to find a place where he felt that his intersecting identities could be affirmed and flourish. During this time, his sense of mission began to be shaped strongly by the stark contrast between his childhood in Puerto Rico and the reality of life as an immigrant in the racist and often hostile American society. This sense of differing realities fueled Costas' call to serve and his work as a Christian, theologian, and mentor. His theological grounding focused on liberation of the poor, oppressed, hungry, and humiliated, and these were an emphasis of his work later in life as a minister, scholar, and the academic dean of Andover Newton Theological School.
Costas served churches in Bridgeport, Brooklyn, and Long Island while also pursuing his studies. In 1962 he married his wife, Rose, and together they soon had two daughters. After his marriage, Costas returned to Puerto Rico where he continued his studies at the Universidad Interamericana and pastored a church in Yauco. In February 1965 his was ordained as a minister of the American Baptist Churches of Puerto Rico. Costas called the experience of returning to Puerto Rico as his "second conversion," and spoke of it as a healing experience from the unconscious shame of his heritage that he had felt pressed upon him by the American educational system.
Over the course of the next two decades, Costas spent time pastoring a church in Milwaukee, working for the Latin American Mission in Costa Rica, doing missionary work for the World Board of Missions of the United Church of Christ, and teaching missiology and Hispanic studies at Eastern Baptist theological seminary in Philadelphia. During this time, he also wrote several books on homiletics, evangelism, church growth, and missiology. 
In 1984, Costas was appointed the academic dean of Andover Newton Theological School and continued his work of providing opportunities for theological studies for minority students. During his time at Andover Newton, Costas forged partnerships with key Latinx leaders and students in order to fashion a program of study that would fit their specific needs. Eventually, these efforts led to the development of an official Latinx program of study at Andover Newton that began in 1989 and now continues as an annual lecture. At the same time, Rose Costas was also creating her own legacy at Andover Newton, beginning on staff at the school, and eventually serving multiple presidents of Andover Newton as their trusted advisor and executive assistant.
In 1987, Orlando Costas died after a brief fight with an aggressive form of cancer. Though his life was short, his contributions to making theological education accessible to minority communities have been recognized internationally and his efforts to mobilize different denominations to work against oppression left an impact that is still seen today.