Scholarships
The work of ministry requires knowledge, wisdom, skill, and spiritual formation. Attaining those building blocks for ministry is expensive, time-consuming, and utterly essential to the relevance and viability of the faith communities of today and tomorrow.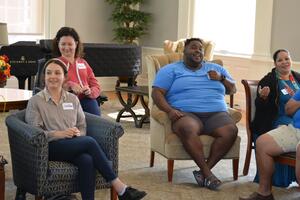 The financial responsibility for educating clergy at one time rested on the churches sending candidates to seminary. Gradually, the burden shifted to denominations that had foundational relationships with specific seminaries. Amidst financial pressures, denominations sought to shift the onus back to churches, but churches were unable to bear the costs, so the onus for funding theological education fell to students themselves. Beginning in the 1980s, students were on their own to fund their education for ministry, just as the cost of postgraduate higher education began to soar.  
Between debt from college and seminary, the average seminary graduate owes nearly $70,000 in student loans, while the average salary for a pastor in a local congregation hovers around $40,000. As a school that has educated clergy for more than 200 years, Andover Newton Seminary at YDS has borne witness to all the financial models for funding seminary education described above. Experience has taught that the best way to provide well-trained pastors for faith communities comes down to one solution: philanthropy.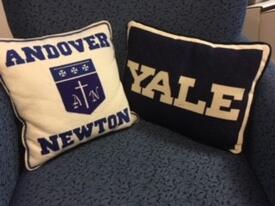 Among many good reasons to partner with one another, Andover Newton and Yale Divinity School's primary rationale for joining forces was to address a shared goal of eliminating seminary tuition debt. Andover Newton not only brought significant scholarship resources from Massachusetts, but the seminary has also raised an additional $1.25M in newly endowed scholarships since 2019. 
By blending resources with Yale's, Andover Newton reached the point in 2022 where its students need not take on any debt for tuition. The next horizon will be covering the costs that still present a debt burden to students: living expenses, books, technology, and health insurance. These expenses are high and rising, and they place the heaviest burden on students with the fewest resources and advantages.
With grateful hearts for the generous gifts of so many, Andover Newton's leaders are continuing to partner with YDS with the new goal of covering all demonstrated need by 2026. Doing so would ensure that graduates would leave unencumbered by graduate school debt, and they would have the ability to respond to that sacred call without the anxiety and burden of struggling to pay back loans.
Donors can name and endow scholarships beginning at the level of $50,000. Following the guidelines shared by all of YDS partners, giving levels are as follows:
$50,000 level can be named by the donor.
$250,000 level can be named and given preferences (e.g. – preference will be given to a student preparing to lead in a historically Black congregation).
$500,000 level covers the full need for one student each year.
$850,000 level offers comprehensive coverage of tuition, books, fees, and living expenses.
Additionally, donors can spread their contributions to endowed scholarships over five years.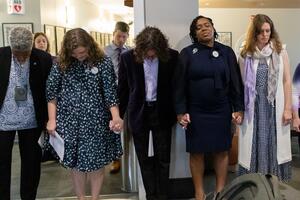 All scholarship giving is important and contributes to a substantial cultural shift toward generous people of faith taking responsibility for the perpetuation of a learned clergy. Those who create or contribute to endowed scholarships may opt into the opportunity to receive annual updates about the student(s) receiving funds from their endowed scholarships, along with personal messages from the students themselves. Those who create new scholarships can also register to receive annual financial updates about the fund, its fair market value, and the amount distributed to student(s) in a given academic year. Donors not only change students' lives but are able to follow their progress through seminary.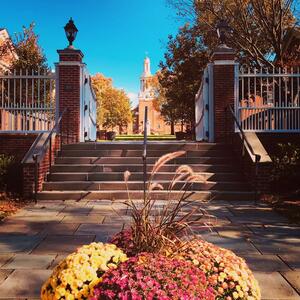 Currently, more than 90% of students on the Sterling Quad receive some form of financial aid, yet many still graduate with debt that is significant enough to steer their career paths away from ministry. What a gift it would be to future pastors, their churches, and the communities where they serve as pastors to be free of this burden? Please consider taking part in making that vision a reality. 
If you would like to create an altogether new scholarship, please reach out to Associate Dean for Institutional Advancement
Ned Allyn Parker
.