The Ng Brothers Scholarship

"Andover Newton provided me with a
solid seminary education
that prepared me to serve God in the local church and in denominational ministries. I learned to be a
critical thinker
and a more
faithful disciple
to be the hands and feet of Christ in the world."
~ Rev. Don Ng (ANTS MDiv '75; current Advisory Council member)
Watch a video of the announcement of the scholarship.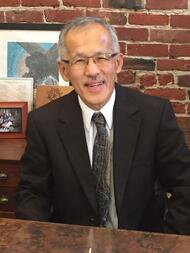 T
he Rev. Don Ng grew up in Boston, born between his two brothers Philip and Steven. They were members of the First Baptist Church of Boston (the very same church that helped found Newton Theological Institute in 1825), where they attended Sunday school and became active in the high school youth group. Don and his brothers were the first generation of his family to attend college. Philip and Steven were pursuing higher education when each of them died suddenly in their twenties. 
We recognize and thank First Baptist Church of Boston, who gave the lead gift that makes fundraising for this scholarship possible. 
Don experienced his initial call to ministry at First Baptist, but it was at Andover Newton Theological School that he acquired his theological education. After graduating from Andover Newton in 1975, Don ministered to Chinese-American Baptists in San Francisco. His ministry to build communities where all can worship in the fullness of their identity reflects Andover Newton's
core values
and commitment to developing Christian ministries of justice and beloved community. 
In 1978, Don was called to American Baptist Educational Ministries in Valley Forge in the areas of youth ministry, Christian education, leadership development, planning and curriculum development. After 20 years, he was called back to San Francisco to be the senior pastor of the 
First Chinese Baptist 
where after 17 years, he retired and is now continuing to serve as a volunteer in denominational life and ministries.
Honoring the Ng Brothers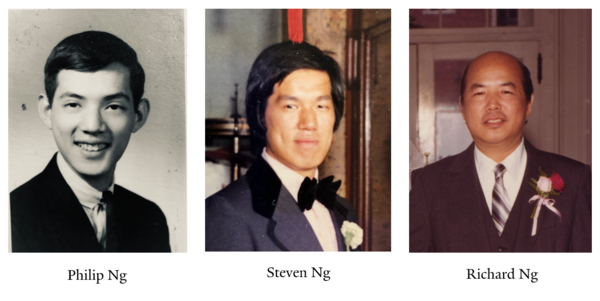 This scholarship will honor the work of Reverend Ng, minister, national leader, and former President of the 
American Baptist Churches
, USA and to continue to memorialize his three brothers Philip, Steven and Richard Ng. It will recognize the alumni/ae of our past, sustain the students of our present, and inspire the ministers of our future. 
With this scholarship, Andover Newton also hopes to honor the extraordinary work of our Asian American and Pacific Islander graduates and to support the work of incoming AAPI students.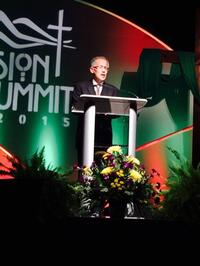 Rev. Ng's ministry and legacy
have been formed by the lives of all his brothers. Philip, Steven and Don were born and raised in Boston after their parents, Joseph Ng and Lee Ng immigrated from China with their oldest son, Richard Ng. Don and his brothers were the first generation of their family to have the opportunity to go to college. Philip was studying political science at American University and Steven, after graduating from New York University, was studying law at Fordham University. Don's oldest brother, Richard, worked to support the family, always wishing he had the opportunity to complete his education in America. Richard was a proud brother and loving husband, father, and uncle, who encouraged his family in the importance of education. Rev. Ng received his Master of Divinity at Andover Newton with the financial support from the school that gave him space for his leadership to thrive.
In 1967, First Baptist Church of Boston began a scholarship fund in memory of Steven and Philip and their experiences growing up within the congregation. The fund previously contributed to seminarians in Boston, but will now be rooted at Andover Newton Seminary at YDS. The move of this fund recognizes Reverend Ng's love for Andover Newton, our commitment in developing excellent ministers, and the opportunity to grow our scholarships for incoming students. 
The lives of all four Ng brothers echo the mission of Andover Newton Seminary to educate inspiring leaders for faith communities. Deeply rooted in Christian faith and radically open to what God is doing now, an endowed scholarship in the name of the Ng Brothers will allow our seminary to deepen the impact of our partnership with Yale Divinity School. 
The Impact of Rev. Don Ng
After graduating from Andover Newton, Rev. Ng sought roles in ministry that allowed him to live into his call to create the "peaceable kingdom" as imagined by Isaiah 40. In community, Don says, we experience a foretaste of the heavenly banquet. 
Andover Newton Seminary brings this vision together across many tables of worship: whether students are UCC, UU, ABC, or DOC, we share bread across denominations. Proximity to each other brings us nearer, too, to the beloved community that Rev. Ng has cultivated in his ministry. Seminarians learn from each other when they view ecumenical work as the place where ministry can be nourished… and shared in nourishing. Rev. Ng continues to profess these convictions learned from Andover Newton's incarnational theology, where we must learn to tend to each other by learning who we are to each other.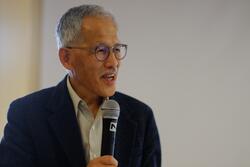 Through Reverend Ng's legacy as a church and denominational leader, his mentorship of young ministers, and his work on behalf of Andover Newton as a member of the Advisory Council, we are inspired to mirror in this scholarship his service in the world. Building excellent ministers at Andover Newton means seminarians of all identities learn from each other and thrive as congregational or community leaders. 
Join us in honoring the lives, work, and faith of Don Ng and his brothers, and the extraordinary work of our Asian American and Pacific Islander graduates. Your gift will contribute to seminarians who seek the rigor and excellence of the Yale classroom, and hunger for the congregational and ministerial fellowship formed in the Andover Newton community.
The Impact of Gifts on Tuition
Thanks to donor generosity and great progress toward fundraising goals, students will pay and borrow less than they did five years ago. Over that time, tuition has risen only eight percent, while the standard scholarship package has gone up by 33 percent. As a result, the annual cost of attending YDS is now $2,580 less than it was for the 2013-14 academic year.
Andover Newton Seminary has set a goal to raise $50,000 dollars to sustain this scholarship for future students. Endowed scholarships enable Andover Newton at Yale Divinity School to attract outstanding aspiring congregational ministers to the seminary program with competitive financial aid offers. Over 90% of current students receive financial aid in some form, and a gift to this scholarship will bring us closer to our shared goal of meeting all demonstrated need by 2023.
An endowed scholarship expands access to seminary for students who have made financial sacrifices to attend the three-year degree program, and allows them to more fully embrace their seminary experience with additional financial support.
How To Give:
Click here to be taken directly to The Ng Brothers Scholarship giving page
Online gifts can be made by using our giving portal, which is hosted by Yale Divinity School.
Checks can be made out to "Andover Newton Seminary," with "The Ng Brothers Scholarship" on the memo line. Mail to:
ATTN: Ned Allyn Parker
409 Prospect St.
New Haven, CT 06511. 
Don't see an option that works for you? 

Call or

email

Ned Allyn Parker with questions: 

ned.parker@yale.edu

 or 

203-464-2287. 

Please note that the automatic response you will receive when your gift is made is your official tax receipt, which will come from Yale University. Once your gift is processed, you will receive a formal note of gratitude from Andover Newton. 
Watch a video of the announcement of the Ng Brothers Scholarship from Andover Newton's Alumni/ae Convocation 2021: