Alumni/ae Profiles
Updated Alumni/ae Profile Project 
As they have for generations, Andover Newton alumni/ae are doing extraordinary work in the field of ministry – ministry that spans the globe and takes many forms. The following profiles were generated as the result of interviews with alums who are local church pastors, chaplains, and leaders in global theological education.
These alumni/ae were each interviewed by first-year student Oliver Mesmer, who worked with Andover Newton's associate dean, Ned Allyn Parker (MDiv '10), on a variety of communications projects during the month of January 2021. This interview project grew out of a larger program developed by Dean Sarah B. Drummond, which the seminary dubbed "The Andover NewDeal." Learn more about
Oliver's interview project on our News pag
e.
Notable Alumni/ae 
The following pages chronicle some of the work our alumni/ae have done and continue to do. They are extraordinary human beings who are not afraid to get down into the earth and get their hands dirty. As an institution that upholds faithful communities and those who serve them, we stand in awe of the great accomplishments of our graduates.
Eileen Norrington: A Woman of Firsts
In Other News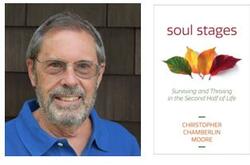 Christopher Chamberlin Moore (MDiv '75) published his fourth book, Soul Stages: Surviving and Thriving in the Second Half of Life. Soul Stages, is cited by the publisher, Church Publishing Inc. of New York, as a resource for Mental Health Awareness Month, sponsored each year in May by NAMI (National Alliance on Mental Illness). The National Health Awareness Month focuses awareness on improving mental health and emphasizes that access to health care is vital for the well-being of all Americans. Soul Stages affirms that the second half of life presents different challenges and opportunities than the first half but is no less fulfilling. It illuminates ways to see transitions as opportunities for spiritual and emotional growth rather than as problems to be solved. Chris is an Episcopal priest who has served congregations in Southern California, New England and the East Coast, and even on a tiny fishing island off the northern coast of England. A nationally recognized conference leader, he has written for many denominational, Christian, and secular publications, and has won an Emmy Award for Excellence in Religious Broadcasting. He and his wife live in the Philadelphia area.
Dennis "Denny" Klass (BD '67) writes: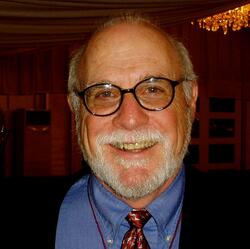 Carol and I moved to Collington, a Kendal affiliated continuing care community near Washington DC, in 2015, after spending the first ten years of our retirement in Truro on outer Cape Cod.  I have been surprised since we moved here that my scholarly career picked up after I had decided that it was done. I was invited to be the first presenter at a symposium in November 2019 on the cultural, existential, and phenological dimensions of bereavement sponsored by the philosophy department at Aalborg University in Copenhagen. On the way home I consulted in the Ongoingness Project at the Northumbria University School of Design in the UK. In May 2021 I gave a lecture (via Zoom) at the philosophy department at York University in the UK. 
In addition to some journal articles and book reviews, I have published two books since we moved to Collington. I co-edited Continuing Bonds in Bereavement: New Directions for Research and Practice with Edith Maria Steffen (Routledge,2018). The anthology provides a sampling of developments in the continuing bonds model of grief over the two decades after Phyllis Silverman, Steven Nickman, and I introduced it in 1996. A book of my selected essays, Culture, Consolation, & Continuing Bonds in Bereavement, is forthcoming from Routledge. 
A Tradition of Leadership in the Church and the World
Few schools of any kind have had as much influence on American culture and values as Andover Newton. Since our establishment in 1807 our graduates have founded churches, schools, seminaries, and colleges, transformed American education, fought on the front lines of abolition and civil rights, served as college presidents, and created links between people of many backgrounds and faith traditions.
Here are a few of them.
Adoniram Judson, class of 1810, was one of the first U.S. missionaries sent by the American Board of Commissioners for Foreign Missions. His work as a Congregationalist, and later Baptist, missionary in what was then called Burma continues to inspire Christian communities in modern Myanmar.
Thomas Gallaudet, class of 1814, was the principal developer for what became American Sign Language and a pioneer in education for the Deaf. He established the American School for the Deaf in West Hartford, Connecticut, a K-12 school that was the first of its kind, and one of his sons established Gallaudet University in Washington, D.C., the first school of higher education specially designed for the Deaf and hearing-impaired.
Hiram Bingham and Asa Thurston, class of 1816, were the first missionaries to Hawaii, where they devised an alphabet for written Hawaiian language. Bingham's direct descendants included another missionary to Hawaii, Hiram Bingham II; a U.S. senator and archaeologist, Hiram Bingham III, who unearthed the lost Incan city of Machu Picchu; and a U.S. Vice Consul to France, Hiram Bingham IV, who rescued Jews from deportation to Nazi concentration camps.
Francis Wayland entered Andover Theological Seminary in 1816, but financial hardships prevented his completing his studies. He later helped establish the Newton Theological Institution. Like three later Newton alumni, Wayland served as president of Brown University, holding the position for 28 years. He is the namesake of the city of Wayland, Massachusetts, and was a founder of the Wayland Academy in Beaver Dam, Wisconsin.
David Oliver Allen, class of 1824, was an American missionary to India. He published tracts in the Marathi language and supervised a Bible translation in that language. Upon his return to the United States in the 1850s, he wrote a history of India.
Calvis Ellis Stowe, class of 1828, was a creator of the American public school system, publishing widely on issues of public education and establishing the College of Teachers in Cincinnati, Ohio. He later taught on the faculty at Andover. He was a prominent abolitionist and an enthusiastic supporter of his wife Harriet Beecher Stowe's literary career, which included the novel Uncle Tom's Cabin.
Bela Bates Edwards, class of 1830, was editor of the American Quarterly Observer, the Biblical Repository, and Bibliotheca Sacra.
William Adams, class of 1830, was a co-founder of Union Theological Seminary in New York City and later served as its president.
Caleb Mills, class of 1833, is considered the father of public education in Indiana and is the namesake of the Caleb Mills Teaching Award, the highest faculty honor bestowed by Indiana State University. He was a founder and the first faculty member and principal of Wabash College in Crawfordsville, Indiana.
Samuel Francis Smith, class of 1834, was a Baptist minister who wrote the words to "America" or "My Country, 'Tis of Thee" while still a student at the Andover campus. His dormitory, now known as America House, is still in use at Phillips Academy.
George Frederick Magoun, class of 1847, was co-founder and the first president of Grinnell College in Iowa.
George Park Fisher, class of 1851, was a church historian and president of the American Historical Association.
Charles Augustus Aiken, class of 1853, was a noted Latin professor at Dartmouth, the sixth president of Union College, and later taught at Princeton Theological Seminary.
William Jewett Tucker, class of 1866, later taught on faculty at Andover. He was also acclaimed at his death as "the great president" who transformed Dartmough College from a small, rural, regional school into a major Ivy League University. The Tucker Foundation at Dartmouth was established to carry on his legacy on campus.
George Trumbull Ladd, class of 1869, was an American philosopher, educator, and psychologist who helped develop ties between the United States and Japan in the late 19th century.
Joseph Hardy Neesima attended Andover from 1870-74 and became the first Japanese person ordained as a Protestant minister. He was later founder and president of Doshisha University in Japan.
Albert Edward Winship entered Andover Theological Seminary in 1875 but did not graduate. He became editor of the Journal of Education in 1886, helping it become one of the most influential magazines on education in the country.
Gladys Doughty York, class of 1935, was instrumental in providing access to Christian Education throughout New England, particularly in rural towns. She received a number of awards and accolades during her ministry, including the Distinguished Minister Award from Andover Newton.
Thomas Freeman, class of 1942, taught oratory and debate to such legendary figures as Rev. Dr. Martin Luther King, Jr., and U.S. Rep. Barbara Jordan of Texas. Freeman was also chosen by Denzel Washington to coach actors for "The Great Debaters," a film that would later be nominated for Best Picture in the Golden Globes. Freeman was known internationally as a professor, pastor, author, and coach.
Claude Black, class of 1943 (pictured at top), was pastor of Mt. Zion Baptist Church, a civil rights icon, and the first black Mayor Pro Tem of San Antonio, Texas.
Lucius Walker, class of 1958, was an outspoken opponent of the American trade embargo against Cuba. He helped found the Interreligious Foundation for Community Organization, aka Pastors for Peace and received the Gandhi Peace Award in 1993 for years of humanitarian service at home and abroad.
Veronica "Ronny" Lanier, class of 1969, was one of the first African-American women ordained within the American Baptist Churches USA. She touched the lives of thousands during her decades of ministry, religious education, and hospitality to Baptist missionaries. The Lanier Mission House is named in her honor.